The winners just protect their titles maybe not win them, Anderson Silva proves my stage, at middleweight he's ruined every one club Thietes Lietes who only needed a ground ju jitsu fight. When he measures up to mild heavyweight he puts on a banger display and sends shockwaves through the mild heavyweight section!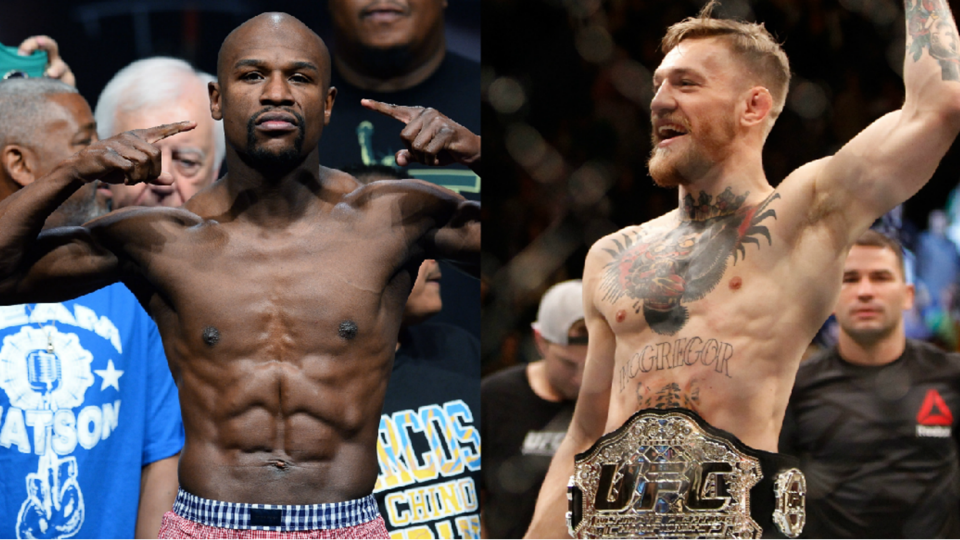 Winners like GSP and BJ Penn before have removed after their challenger to batter and get, this in my opinion enables the challenger opportunity to show protection in to strike and allows the challenger a much better chance at defeating the champion.
BJ Penn shown at UFC 107 he's by the best fighter at 155 and must decrease ever sold as the very best at 155. What interested me more is how many challengers suggest they can put BJ away and have the abilities to complete so. BJ has struggled up welterweight and gained fights, he has fought stories such as for instance Matt Hughes and GSP for mayweather vs mcgregor, he has additionally previously struggled current light heavyweight winner Lyoto Machida when pushing around 205 catchweight. Remember BJ Penn has been champion at both welterweight (champion at UFC 46 and stripped when he signed for K-1) and lightweight defended since UFC 80, he has beaten Joe Stevenson, Sean Sherk, Kenny Florian and lately Diego Sanchez at UFC 107.
Additionally, it moves for GSP, he has defended his title three times, every challenger suggests they'll beat GSP, again his abilities, perseverance and champion mindset ensures he wins the struggle before he enters the octagon. GSP has been champion because UFC 83, he's defended against Jon Fitch at UFC 87, BJ Penn aka "greasegate" at UFC 94 and Thiago Alves at UFC 100.
In the event that you move around middleweight, what can you say about Anderson Silva? The Brazilian has beaten every challenger facing him for years, he moved as much as mild heavyweight and beaten a former champion in Forest Griffin and dangerous striker Wayne Irwin. There are many requires Anderson to step-up and fight teaching partner and current champ Lyoto Machida but refuses do to being friends. Really noble but fundamentally he gets the skills to beat the dragon.
The sole issue in that argument is if Lyoto Machida and Brock Lesnar are good enough to be long term winners at their respective weights. Lyoto has only defended his title after, which had depends upon problem the end result against fellow Brazilan Shogun Rua. The rematch arrives for March 2010. Then you definitely have former WWE champ who has been a revelation in his 4 fights in the UFC, he's beaten tale Randy Couture, Frank Mir at their rematch and Heath Hearing.
His problem maybe when he fights tactical and very specialized competitors as his natural energy and shear measurement can scare 90% of heavyweights. Brock seems to be finding over the worst of his incidents and has been penciled into fight in July against number 1 challenger Shane Carwin. For me personally equally have the ability to be champion for most fights but uncertainty they will for the shear reality the caliber of challengers in both weights.
Shogun Rua, recent number one contender and lately missing to Machida at UFC 104. The rematch is penciled in for UFC 113. Rua hasn't revealed his most readily useful since joining the UFC but Dana White and Joe Silva see him as the number one. There are three competitors who absolutely would give Shogun issues if he benefits the title.
Anderson Silva, current UFC middleweight winner has struggled twice at the weightier fat and ruined equally former champion Forrest Griffin and John Irwin within the initial rounds. He does not battle with the weightier fighters and professionally talking I think he can trouble anyone. He's said he could not fight secure spouse Lyoto Machida.